REGISTRATION
Registration for the current school year is ongoing.
A Registration Packet is available upon request. It lists policies, registration instructions, tuition rates, class options, enrollment contract, etc. Registration is held in late January for the following September school year.
To receive a complete registration packet, please call or email us, providing your full name, address, telephone number, your child's date of birth and which school year you are considering. If additional forms for the current and/or upcoming school year are needed for siblings, they can be downloaded from this page. Following is a listing of the forms that are available for download.
Forms (pdf) for download: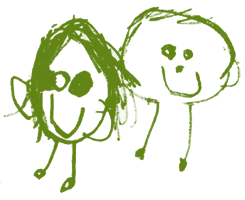 Please contact us for the tuition schedule and enrollment contract.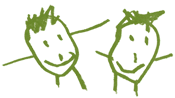 Tuition
Tuition is payable in 6 installments. One is due at Registration, and the others are due on June 1st, October 1st, December 1st, February 1st, and April 1st. A difference in payment schedules is for children who begin school later in the year or who receive financial assistance. Tuition reminders are put into the children's cubbies approximately 2 weeks prior to the due dates.
There is a 10% sibling discount. A detailed explanation is in the Registration Packet. Payments can be sent to: Scribbles Preschool, Inc. 48A Briarcliff Road, Mountain Lakes, NJ 07046 or brought to the school office.
Special Financial Arrangements/Lil Ashton Scholarship Fund
The scholarship fund was named in memory of Lil Ashton, our beloved friend and teacher. The Lil Ashton Scholarship Fund enables us to let our families know in advance what they can save off tuition.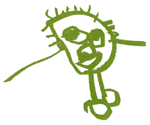 If you have a financial need for reasons other than those stated in our tuition agreement, which can be found in our registration packet, please let us know. This includes families making higher incomes that have extenuating circumstances. Please send us a request in writing and feel free to call us if you have any questions or concerns. All information is kept confidential.
Parent Handbook
In accordance with State regulations, all parents receive a copy of a statement of their rights regarding school operations. This information is included within the Parent Handbook, which is provided to each family on the first day of school. You can find more about the Parent Handbook on our Communication page.