W
E
L
C
O
M
E

Welcome. Scribbles Preschool is nonprofit and nonsectarian, and is dedicated to serving all people on an equal and nondiscriminatory basis. We are located in Mountain Lakes, New Jersey. We hope you find our website both informative and practical, with easy access to our downloadable forms, calendar, newsletters and flyers, as well as links to current related websites. Please visit the Registration and Health & Safety pages for the pdf versions of our forms.
See below for some articles about us that appeared in Mountain Lakes Living Magazine.
The illustrations used on our site are based on our students' drawings from 1988. We hope you enjoy them as much as we do.
Please visit again soon.

Scribbles News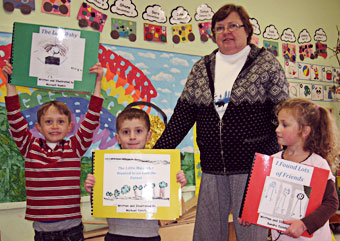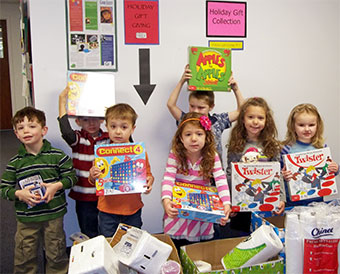 Important Dates & Events
2012

ONGOING REGISTRATION FOR 2012—13


See below & our registration page for more information.
Apr 23
(week of)
Class Photos Taken
Apr 24 & 26
Parent Appreciation Days
Apr 26
Delivery of Painted Lady Butterfly caterpillars & Luna Moth cocoons to our classrooms
May 2
Fours' Farm Field Trip
May 9,16,23
Workshop on the Five Love Languages of Children led by Peggy Fitzpatrick, Certified Parent Coach
May 10
Pet Day at Scribbles
May 21
4D field trip to the Planetarium
May 29
Kids' Dance Caravan Recital
May 29
4C Pond Walk (Rain Date 5/30)
May 31
4D Pond Walk (Rain Date 6/1)
Downloadable calendar and flyers (PDF):
School Closings & Snow Days
Changes regarding our hours of operation will be left on our school recording. Please wait until 7:15 AM before calling the school. You can also go to www.news12.com/NJ.
For more information, see our Communication page.
Ongoing Registration 2012/2013
AM Classes: 8:50–11:20
PM Classes: 12:05–2:35
Ages: 2 years 3 months to age 6
Lunch Bunch availability for ages 3 and up
Registration paperwork can be left at the office and is also accepted by mail.
Scribbles Articles from Mountain Lakes Living: