Clients
Some words from our customers…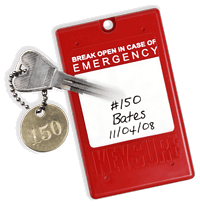 "A lot of money is spent every year on new cylinders and the re-keying of existing ones, only to have the systems deteriorate because of poor management. Delivering the new keys is not the end of the job.
"Every keying project is a sales opportunity for key management products and services. While KeySure was conceived to protect apartment dwellers, it has widespread applications for the protection of keys, combinations and critical information of all kinds for commercial and institutional end users.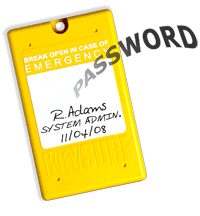 "Professionalism is found in attention to detail. How keys are issued, accounted for and stored are among the most critical of details. That is why KeySure is presented and recommended in the system management unit of my class, 'Furnishing Key Systems'."
—Jerome V. Andrews, CML, Certified ALOA instructor
"The KeySure System has been in our building for almost 20 years… the system has worked very well for us and I would recommend it to any building looking for a key security system."
—Jim Lynch, Superintendent, 140 E 28 St, NY, NY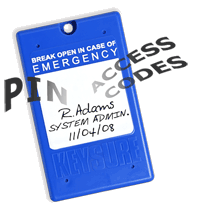 "I have to tell you, right off, that the KeySure System has been an unmitigated success… "
—Deb Markow, Cadman Plaza North, Inc., Brooklyn, NY
Anyone with a key is a potential customer.
INDUSTRIAL SECURITY USERS
(partial list)
Aiken Country Detention Center
Altria Corporation
AutoCrib, Inc.
Brigham & Women's Hospital
California State Auto Association
Chillicothe Correctional Facility
Colorado Department of Corrections
Community Health Network
Cooks Children's Hospital
Correction Services of Canada
Dean College
Deer Haven Generating Station
Entergy Corporation
Federal Bureau of Investigation
Federated Investors
Getty Museum
Graco Corporation
Harley Davidson Corporation
Idaho Department of Corrections
Indianapolis Public Library
Jimmy Carter Library
John F Kennedy Center FPA
Kohler Corporation
McNay Museum
Maui High Performance Computer Ctr
Mount Vernon Ladies Association
National Law Enforcement Control Ctr
New York Institute of Technology
Piedmont Geriatric Hospital
Resurrection Healthcare
Royal Canadian Mounted Police
Smith Barney
Tiffany & Company
Town of Hempstead, NY
US Naval Support Activity, Philadelphia
Universal Ballet Company
University of Pittsburg Medical Center
VA Hospitals
Westlake Hospital
Wisconsin Energies
PROPERTY MANAGEMENT
(partial list NYC metro area)
Akam Assoc
Andrews Building Corp.
Charles H. Greenthal Corp.
Cushman Wakefield
Douglas Elliman Property Management
Hoffman Management
Kreisel Management
Maxwel-Kates
Milford Management
Orsid Realty
Silverstein Properties
SELF-MANAGED HOUSING
(partial list)
Mercy Douglas, Philadelphia, PA
Ralston Douglas Mercy House
Simpson Fletcher Conestoga House
Prospect Park Apartments
Samson House
Prospect Park Apartments
Samson House Apartments
Nevada Street Apartments, NJ
Boulevard Seniors, NJ
Maplewood Senior Citizens, NJ
Oak Crest Retirement Community
Mystic Point Condominium Assoc, FL